Thanks to the poisons from the guys at
Hot Wheels Club Malaysia
, now I'm starting to collect the Bone Shaker as well. I won't get too serious about it though, since I have to reserve my budget for more Mustangs.
Bone Shaker from Hot Wheels Hot Rods 2010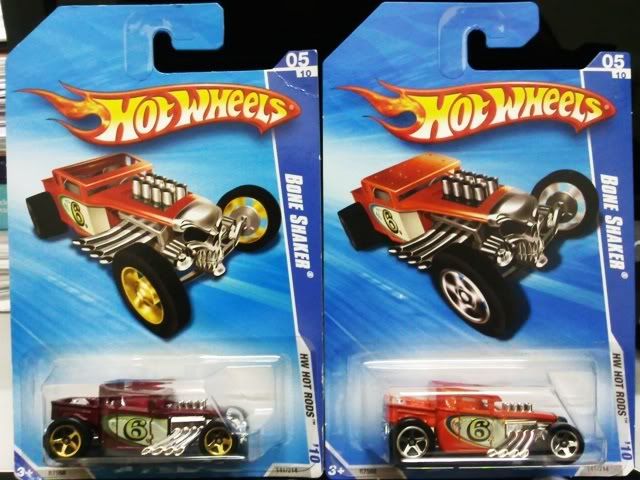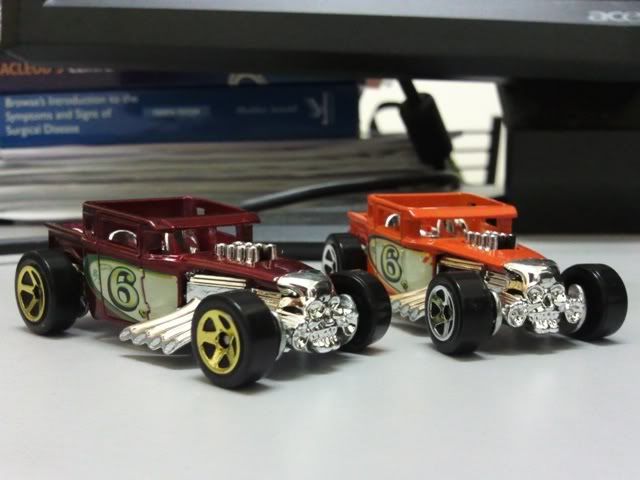 There's just something really cool about hot rods with a chromed skull in front of them. I can see why this casting is very popular among Hot Wheels collectors.
*Update: Found the blue one today.