Another DeLorean DMC-12 added to my collection, just for the sake of complementing the original silver DMC-12.
'81 DeLorean DMC-12 from Hot Wheels Premiere 2010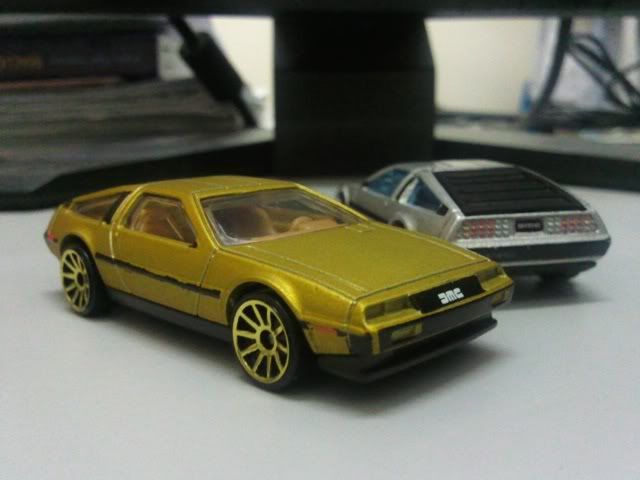 What would have happened if Dr. Emmett Brown were a billionaire.
Gold and silver. It would be perfect if Hot Wheels could make another one in bronze.
Open-able (and quite easily detachable) plastic rear hatch makes it easier for those who would like to fit a custom flux capacitor to the trunk.