My very first Aston Martin. I'm not really a huge fan of Astons. I know they're very pretty inside and out, and they're bloody fast as well, but I just can't seem to get myself to like them. Well, it's not like I can even afford one anyway. Here's an Aston that everyone can afford though:
'10 Aston Martin DBS from Hot Wheels Premiere 2010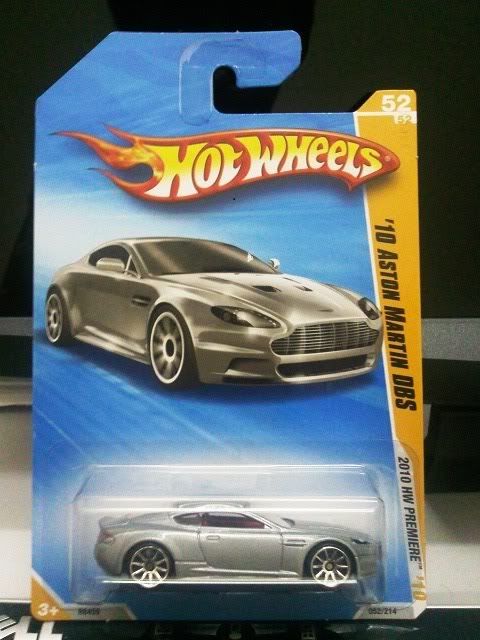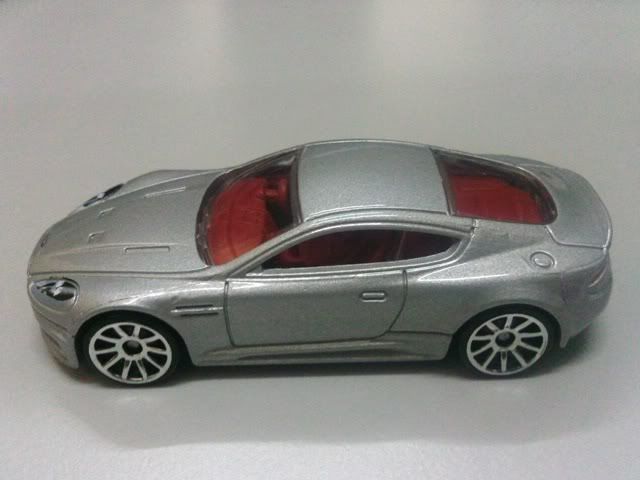 A very fine casting from Hot Wheels. The minor details such as the door handles, the grooves on the front bumper and the side skirts, the vents on the hood and the side of the body, are all nicely done. They even painted the headlights and a bit of the taillights. The Aston badge on the hood looks great as well, right in the center, and no smudges. And I particularly like the brown interior (or is it red? I'm not sure...) which gives the car a luxurious look. Mr. Bond approves.