This is the second colour variant of the '56 Ford F-100 in 2011.
'56 Ford F-100 from Hot Wheels Heat Fleet 2011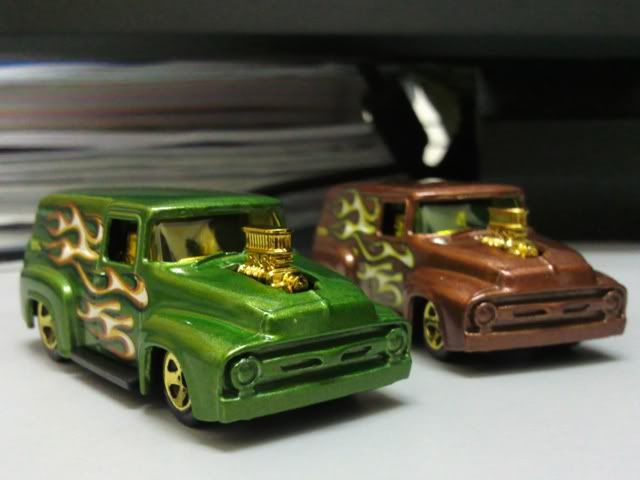 Pictured here with the first colour which is copper.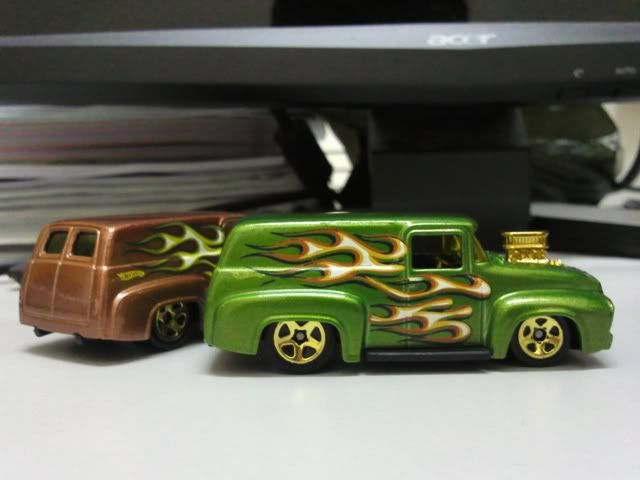 Hulk would totally love this car. It's green, it's mean, it looks muscular, and he can probably fit in the back... at least when he's not angry.