I got this one from Amcorp quite some time ago. Bought it loose, but I don't mind.
Honda S2000 from 2011 Hot Wheels Premiere
One of the best looking cars in the 2011 Hot Wheels lineup.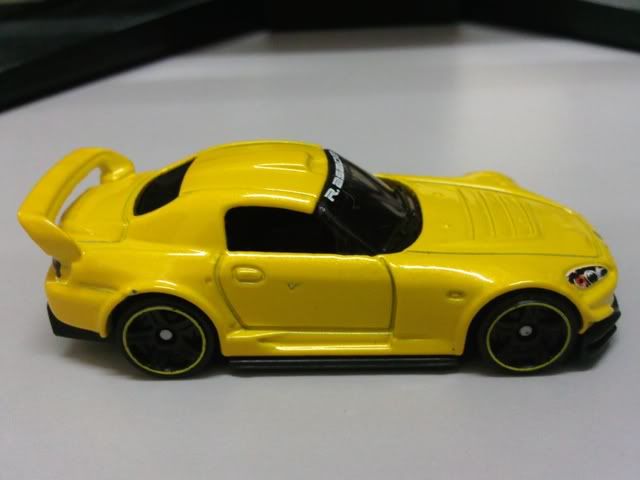 Despite the name, I doubt this car was based on the standard Honda S2000, with all the body-kits and stuff.