My first ever GreenLight! Special thanks to Hokuan who helped me to get this beauty. :)
2010 Ford Mustang GT from GreenLight.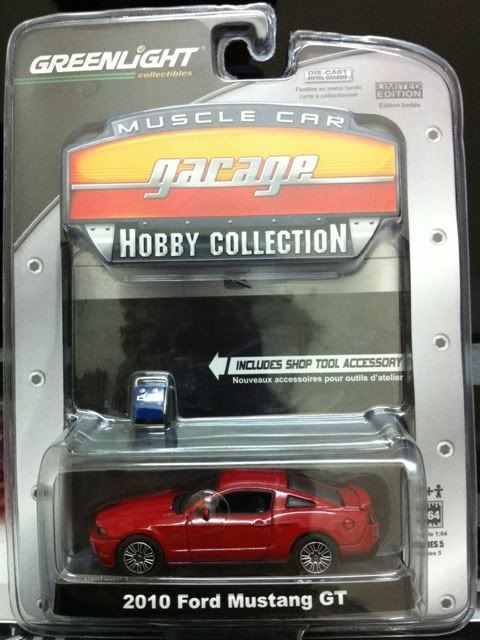 As you can see from the blister pack, it comes with a shop tool accessory which, in my case, is a battery charger. There are other shop tool accessories such as a work bench, a drill press, an engine hoist, a tool box, and a tripod light stand. The other accessories are included with various GreenLight cars. By the way, the plastic base in the blister pack could be taken out, and you can use it as a display base like in the picture above.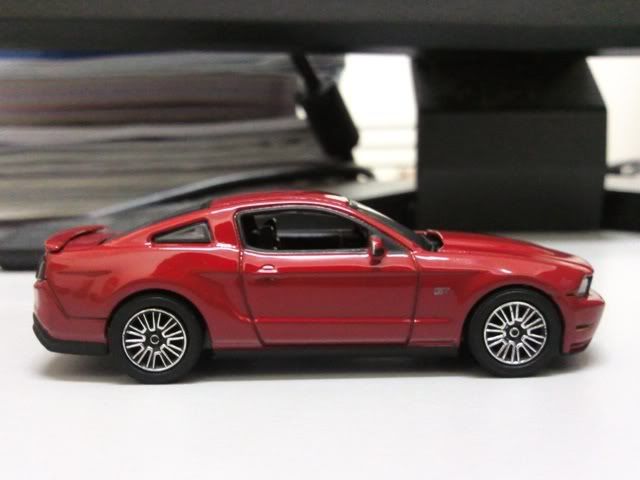 Rubber wheels and metal chassis make this a proper die-cast.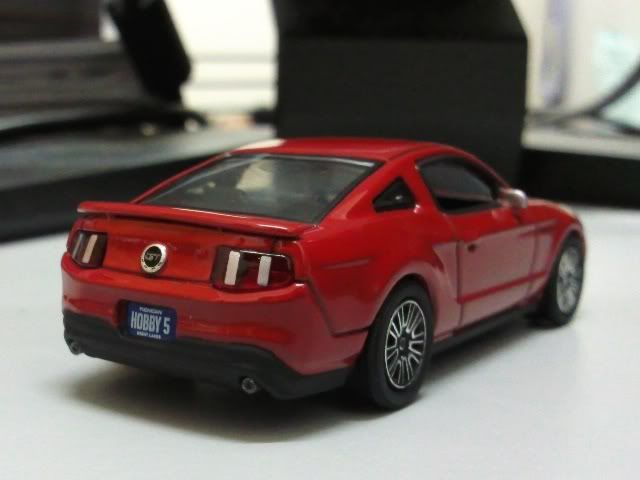 Translucent plastic taillights, painted emblem and painted license plates show just how much effort GreenLight put into the details. And if you look carefully, you will notice that the side mirrors are painted silver on the mirror-side.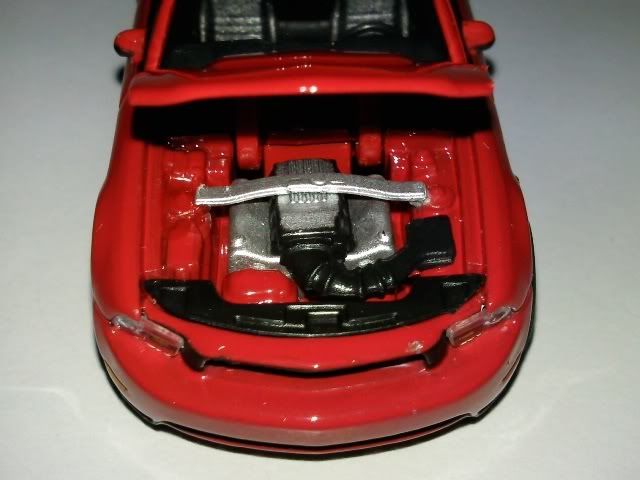 The details of the engine bay are amazing for a 1:64 scale die-cast. Overall, this is the best Mustang die-cast I have in my collection so far. If I were to rate this, I'd give it a 9/10. Simply awesome!