I've always been in love with the Fairlady, particularly the 350Z. It's quite possibly one of the prettiest cars that has ever been made. But it's a different case for the 370Z. I just don't quite fancy the way it looks. I'm not saying it's ugly or anything. It is quite a looker. But I was expecting that the successor to the 350Z should be a lot prettier than the car it's replacing, and not the other way around. Still, a Fairlady is a Fairlady, which means that it's another must have in my die-cast list. So here you go:
Nissan Fairlady Z Roadster from Tomica.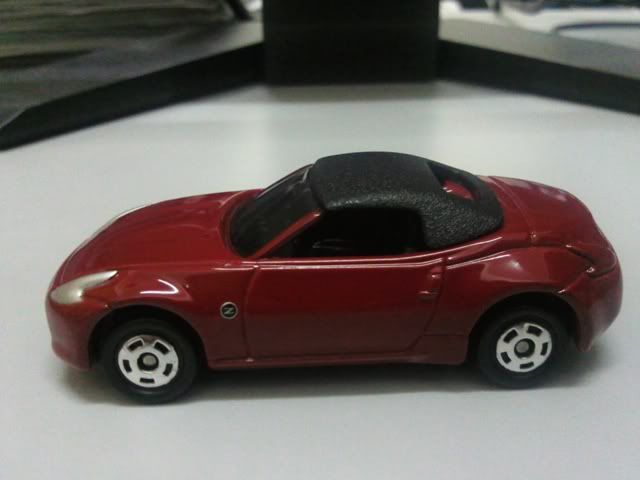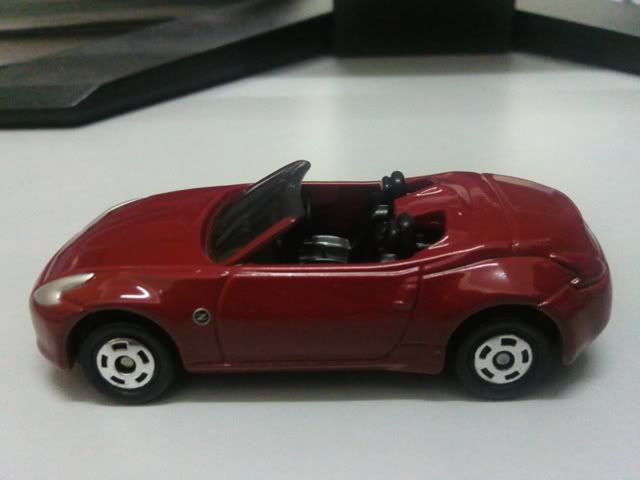 I personally think that the coupe version of the 370Z looks much better. This one looks somewhat out of proportion. But I guess girl's would prefer the convertible version.
The rear end looks swollen in the roadster version. Might not be such a bad thing though, since it reminds me of Kim Kardashian. Hmm...