I bet you guys are getting bored with Hot Wheels and Tomicas... So today I present you, the Aoshima Option Vertex Lang S15 Silvia!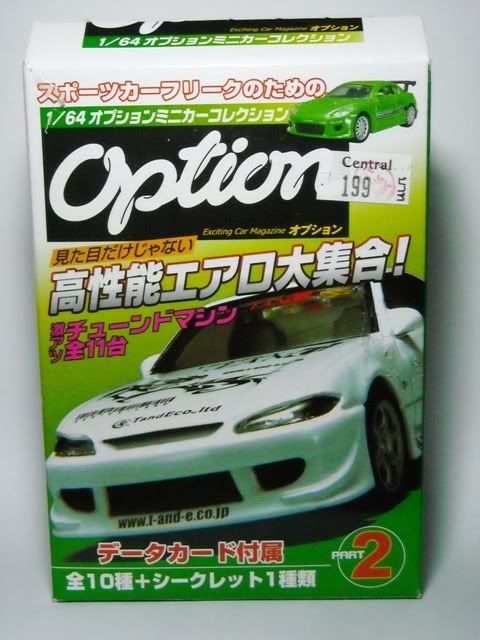 Yup, you read it right. 199, but not in US dollars of course. It's in Thai baht. And there was a sale, so after a 15% discount, it's just 169 baht. I'd say it's a steal at that price.
The contents inside the box was supposed to be random. But I guess the store management got tired of irresponsible customers who tear open the boxes just to find out what's inside without buying it. So they decided to let you know what car is inside by putting a mark besides the picture of the car. At least that's what I think. Anyway, as soon as I saw the mark besides the Metallic Blue Vertex Lang S15 Silvia, I immediately grabbed the box without thinking twice.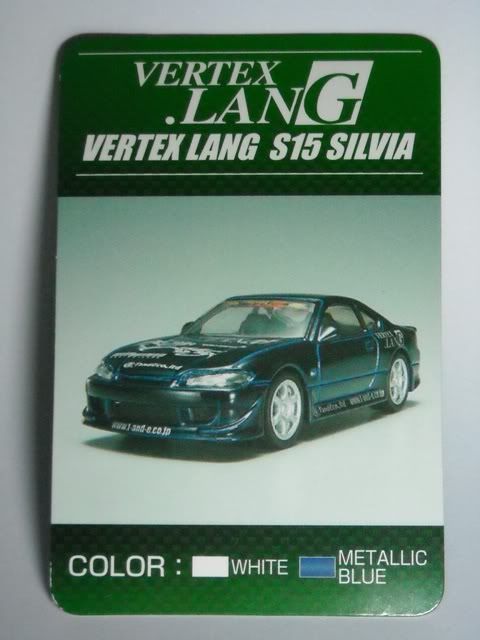 This card is included in the box as well. Extras are nice, but I can't seem to find a use for this one.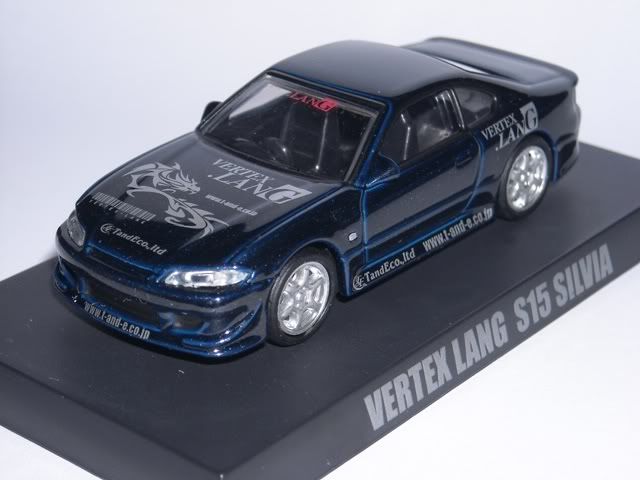 Aaaaannd... there she is!! The car is beautiful, the metallic blue paint is beautiful, the dragon tampo is beautiful, this is just perfect! It even comes with sunstrips! Oh, and there's a display base as well, though it would be even better if they included some sort of cover with the base to protect the car from dusts. Note that headlights are made of plastic.
Just look at the tampos! They're absolutely stunning! And not even one of them is smudged.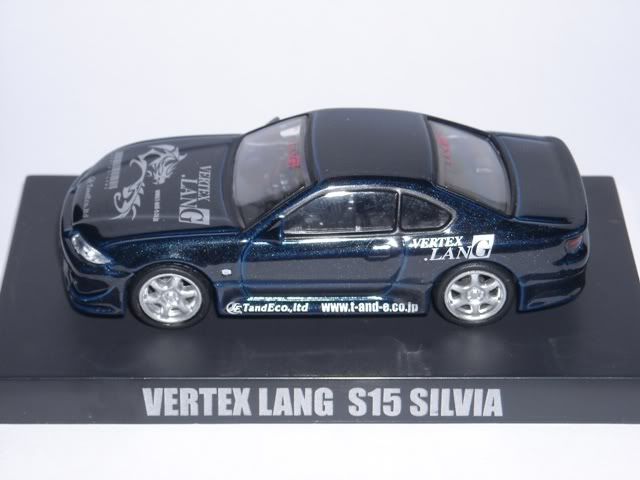 The beautiful rims are properly wrapped by rubbers.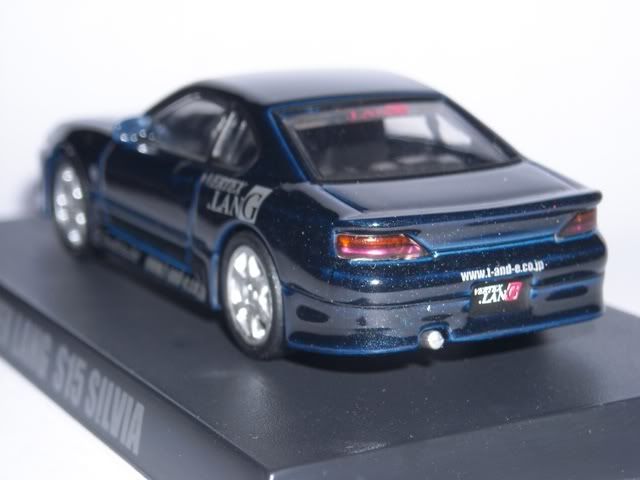 Plastic taillights are nicely detailed. Overall, this is an excellent cast which is properly priced. Extremely happy with my purchase. :)